WATERFALLIN' FOR YOU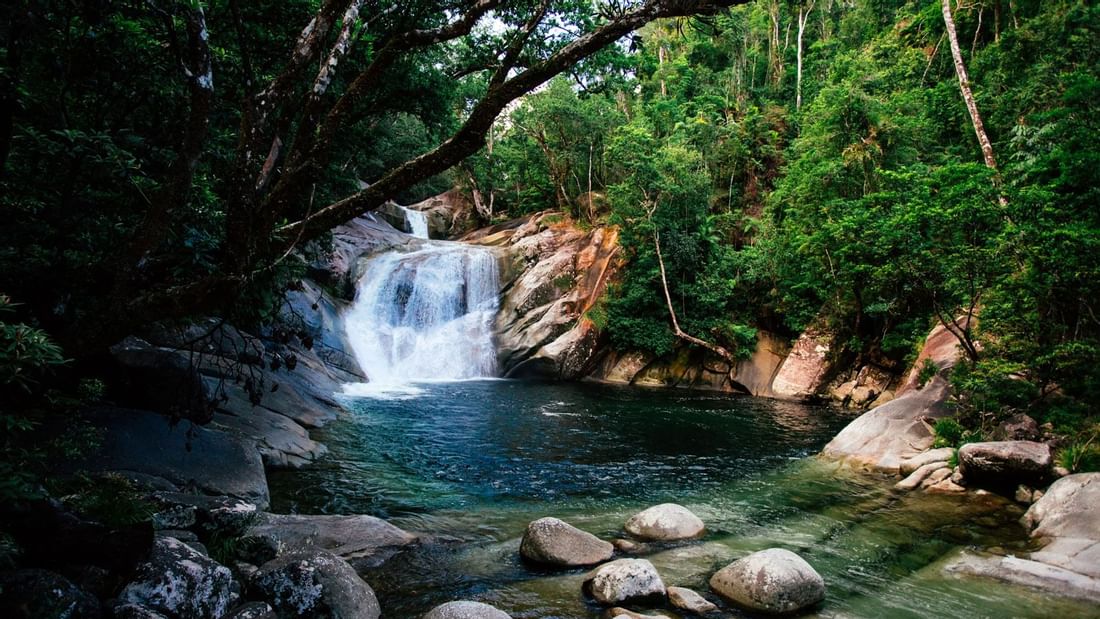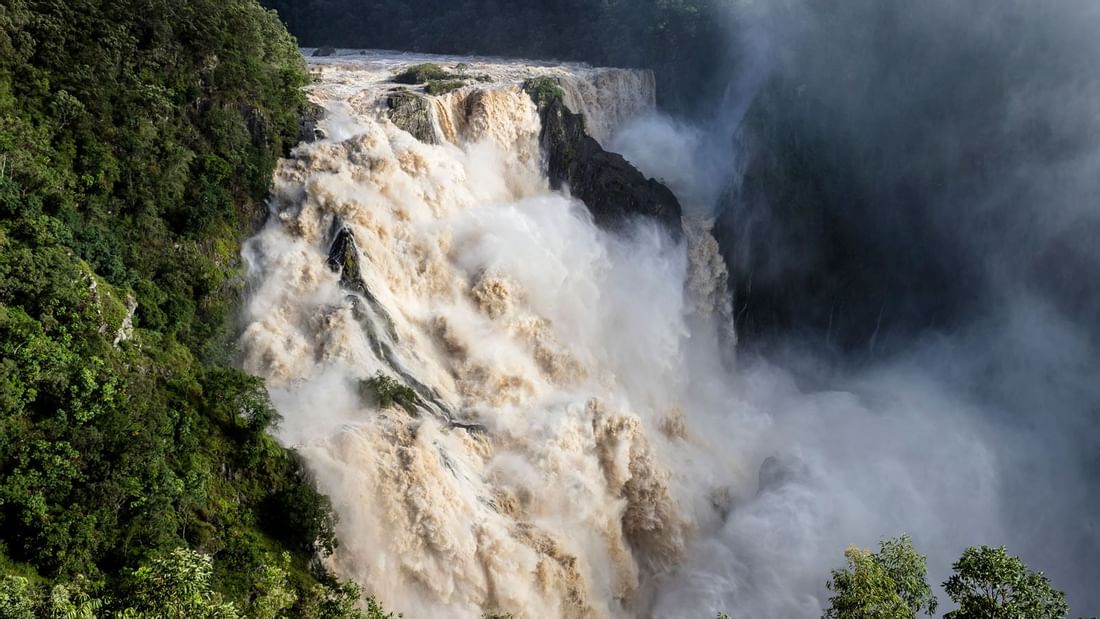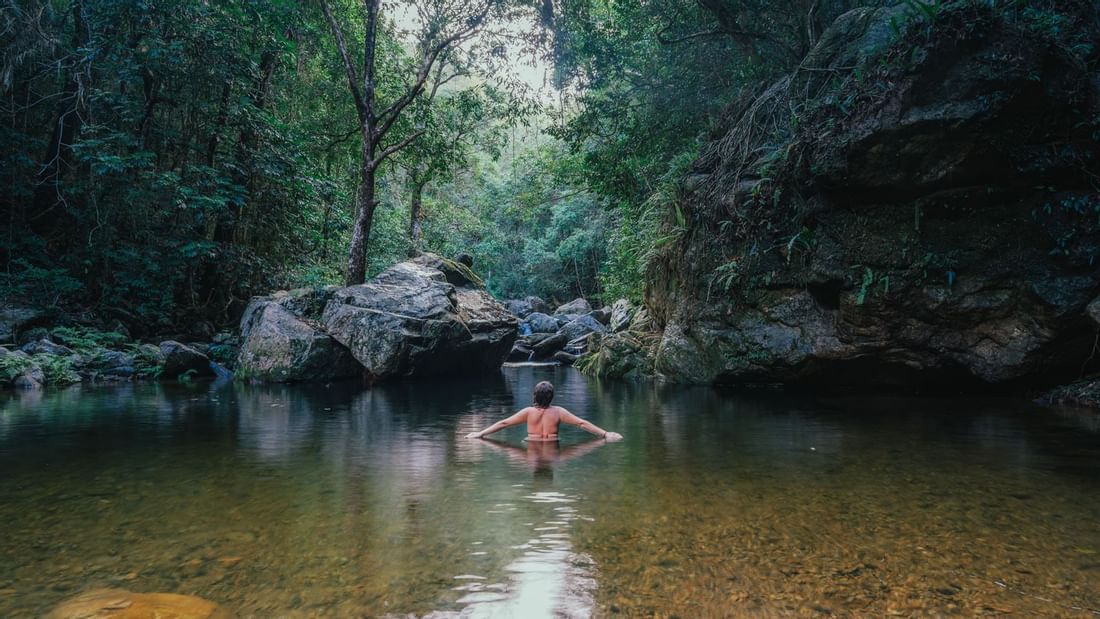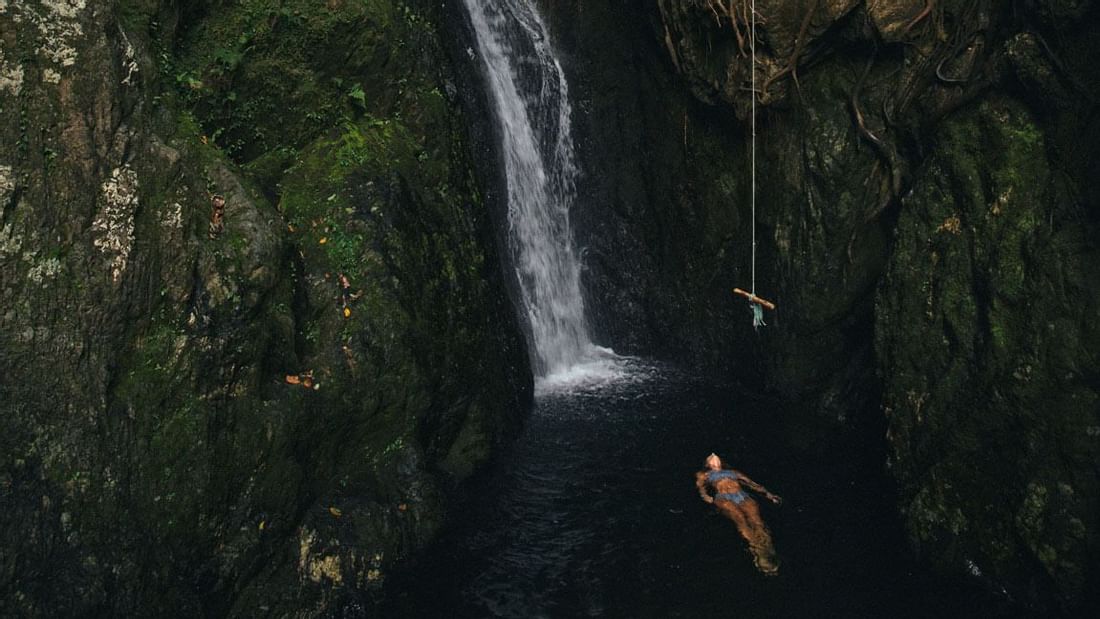 Waterfalls must surely be one of Mother Nature's most glorious creations. Whether you prefer to hike it, chase it, swim in it, or get a snazzy selfie from behind it for your Insta grid, one thing's for sure - you need to bookmark these waterfallin' spots around Cairns for your Tropical North Queensland adventure.
FAIRY FALLS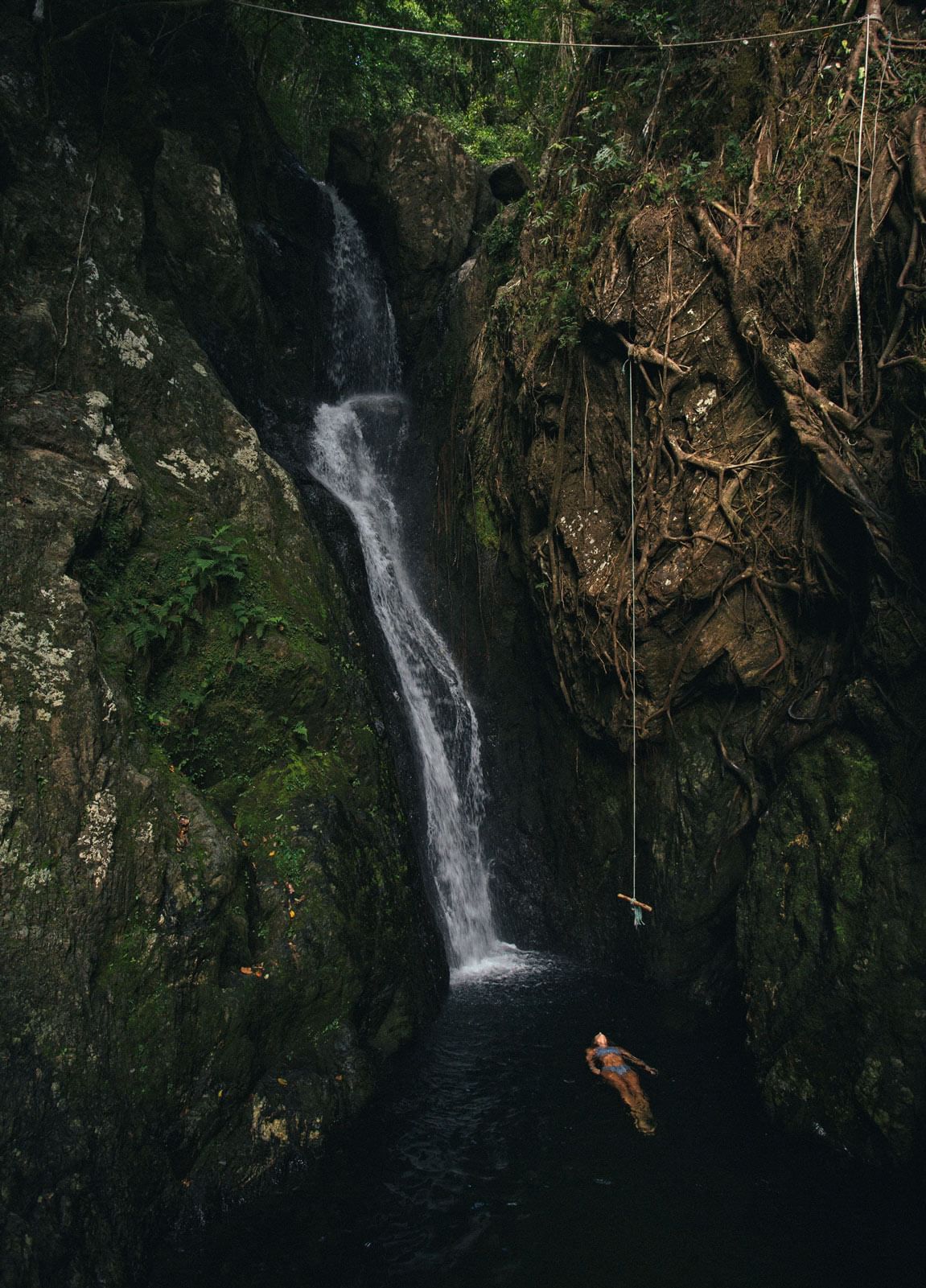 Fairy Falls deserves its name. A charming little waterfall found tucked away down a path and over some moss-covered logs in a lush rainforest nook nearby Crystal Cascades. Follow the track just to the left of Crystal Cascades car park for about 15 minutes. When the track forks, be sure to stick to the creek and don't head uphill. You'll soon come across a small clearing with a deep blue pool, and the water cascading in. While not the most impressive waterfall in terms of size and power, Fairy Falls certainly overdelivers in magic.
Location: 25 minutes north of Cairns in Redlynch Valley
JOSEPHINE FALLS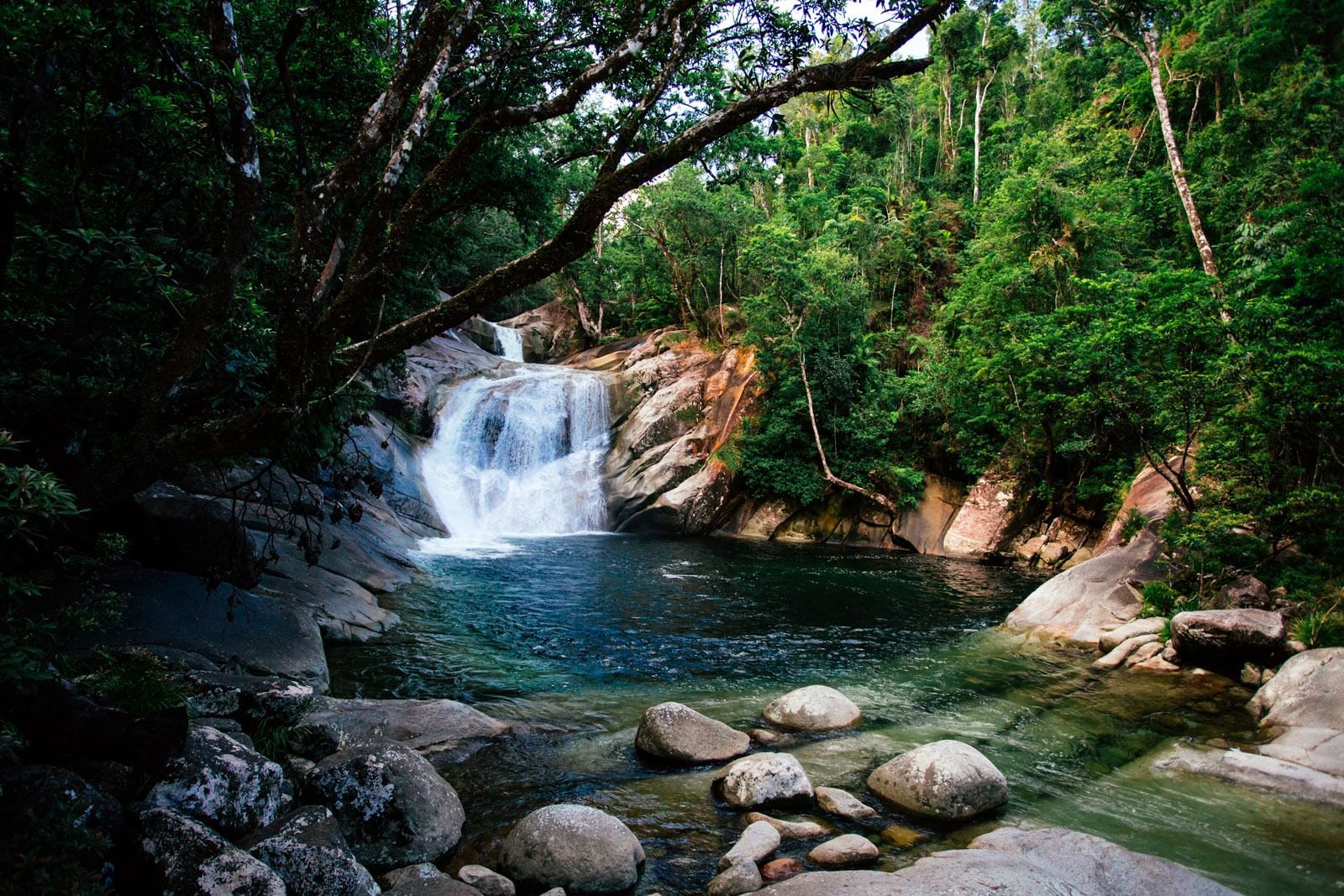 Bartle Frere is Queensland's highest peak, with Josephine Falls being one of the surrounding majestic highlights. From the spacious car park, there is a really beautiful 700-metre rainforest walk to the waterfalls, viewing decks and swimming area Giant granite boulders smoothed by years of flowing water create a natural waterslide surrounded by World Heritage listed rainforest - it's Mother Nature's playground for both kids and kid-ults.
Location: 1 hour south of Cairns near Babinda
STONEY CREEK FALLS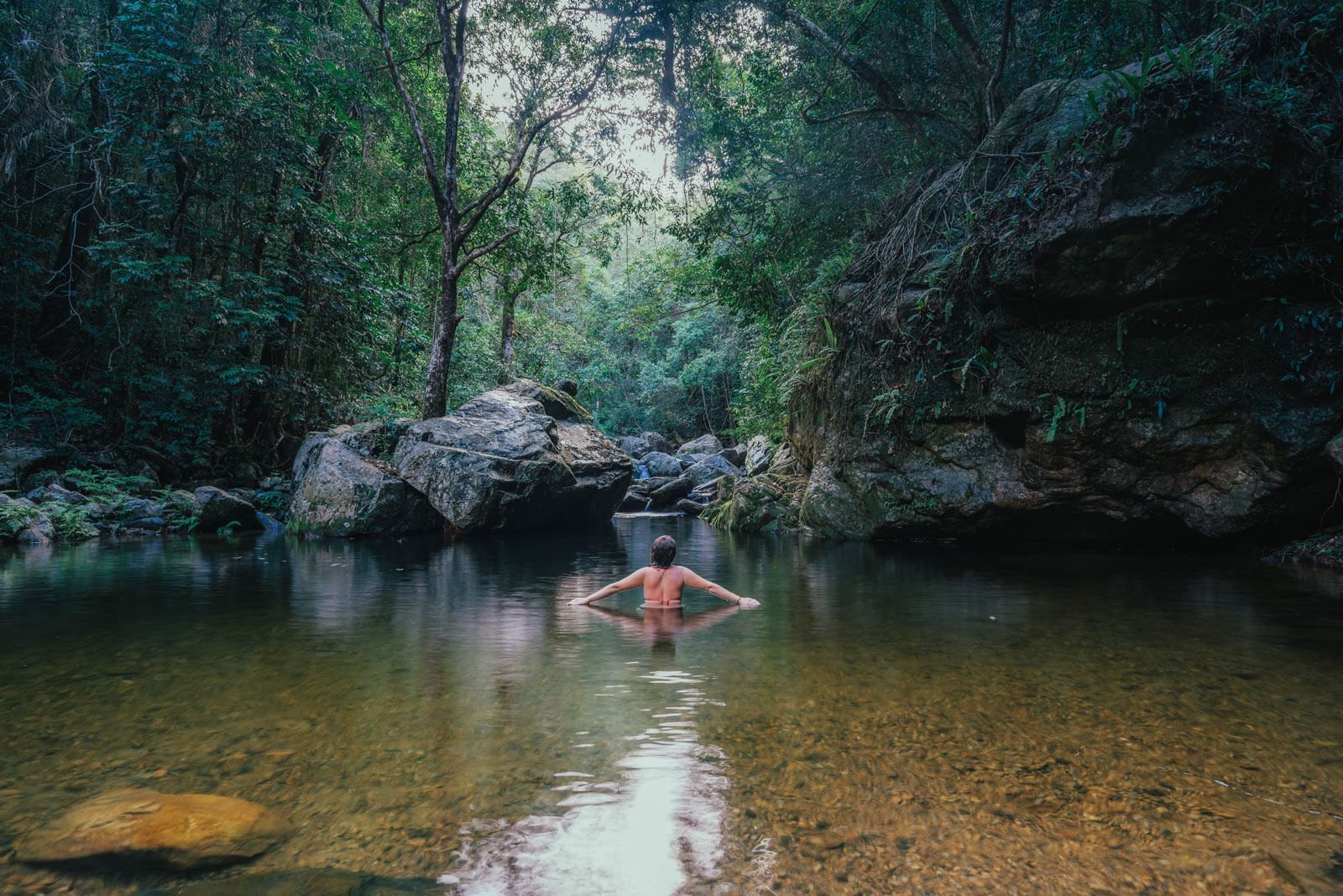 If you're looking for a quick and dirty hike that promises a magical cool off afterwards, Stoney Creek Falls is where it's at. A magical little spot in the Barron Gorge National Park, Stoney Creek Falls boasts a crystal clear rockpool with plenty of surrounding offshoot hikes to extend the adventure.
From the carpark at Stony Creek Road, the track is clearly visible on the right, and immediately leads onto a concrete footbridge, where you can fork off to the nearby swimming hole, or continue to Old Weir Falls on the Stoney Creek walking track.
Location: 20 minutes north of Cairns in Kamerunga
BARRON RIVER FALLS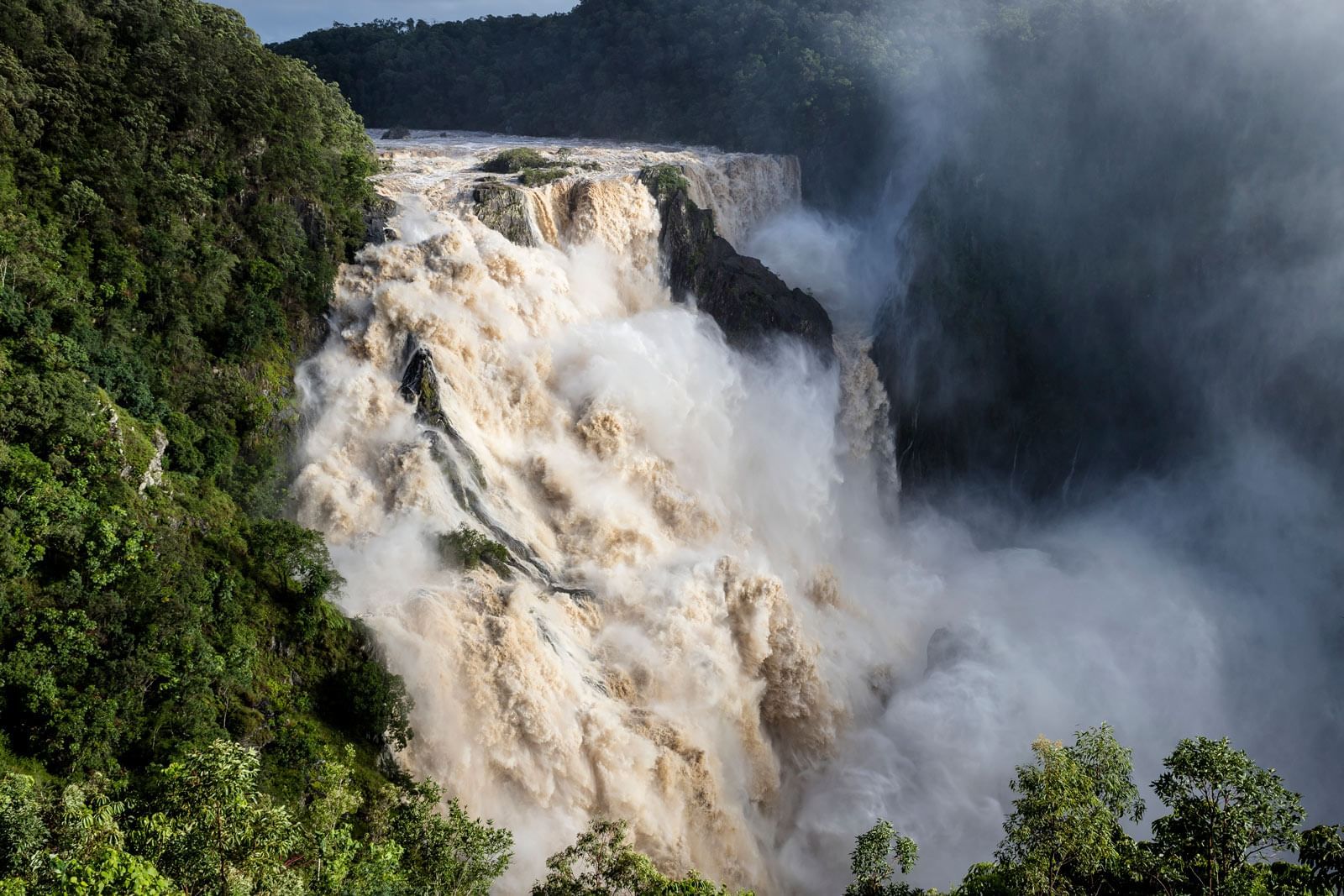 You haven't seen a waterfall until you've seen the Barron Falls in full swing. With a raging downpour enough to power a hydro-electric station, it's best to pack hiking shoes and view this one from a distance. During the summer green season, the falls grow to an even more dramatic scale, with floodwaters often creating a spectacle that is best viewed from the Din Din Barron Falls lookout near Kuranda.
Location: 15 minutes north of Cairns towards Kuranda
For your full waterfallin' adventure guide around Cairns and the Wet Tropics, ask our concierge team.