Green Season Summer Goodness in Cairns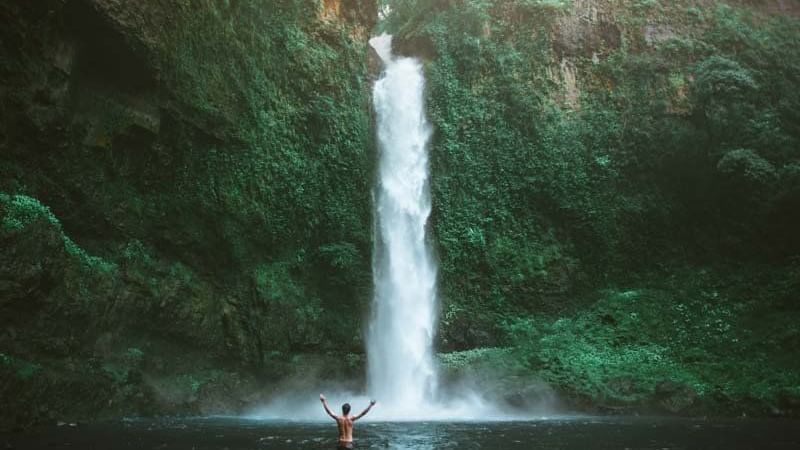 Dream of exploring the luscious green Daintree Rainforest or Mossman Gorge? Scuba dive in the Great Barrier Reef with hundreds of fish species? Fly through the canopy of the Skyrail Cableway?
The Cairns Green season is ideal for all of it; a season of warm temperatures and light rain that is sure to keep your thirst for adventure quenched.
The locals will tell you that Cairns is a paradise all year round, and they wouldn't be lying! The North of Queensland boasts a beautiful year-round climate but there is a distinct difference between its two seasons. Whilst visiting during the dry months means that you have less humidity and higher temperatures, taking a trip to Cairns during wet season gives you a different depth of experience and allows you to keep exploring, unhindered by super-hot temperatures.
December through till March is the Green/Wet season in Northern Queensland, and the temperature in Cairns varies between 23-31 degrees, this makes it perfect for the outdoor explorer as you aren't feeling drained by the glaring heat of the sun. And on those days when the heat does pick up, there tends to be a refreshing evening shower that will revitalise you for the next day.
So if you're visiting during the Green season, what can you get up to?
While December is the hottest of the Green Season months and is an ace time for diving on the Great Barrier Reef. The humidity in December extends from the day throughout the night and the daily temperatures are pleasant. Many fish species are breeding at this time of year, so their vibrancy and abundance should not be missed!
The long daylight hours and hot temperatures of January make wandering the rainforest a perfect option for nature lovers. The lush greenery is well nourished by the sun and the creeks are a crystal clear paradise. Explore the Daintree Rainforest and embrace the tranquillity of the verdant greenery.
February is a month of a little more cloud cover, so if you're thinking of taking a trek through the rainforest or planning a hike, you'll find that this month suits your needs. It is a great month for swimming due to the temperate water and bounty of marine life. And finally we have March, where the temperature drops a little cooler and the light cloud becomes a little more abundant. Travelling to Cairns in March is also ideal for scuba diving on the Barrier Reef or tagging along on a boat tour if the higher temperatures of January weren't as appealing.
Cairns is gorgeous all year round, but if you're looking for adventure and you're not a fan of the scorching Australian summer heat, or you're a lover of the luscious tropical greens that the wet season brings out, then Cairns in December-March is the perfect time for you!"
All images courtesy of Tourism Tropical North Queensland