Gin & Tonic? We Thought You'd Never Ask...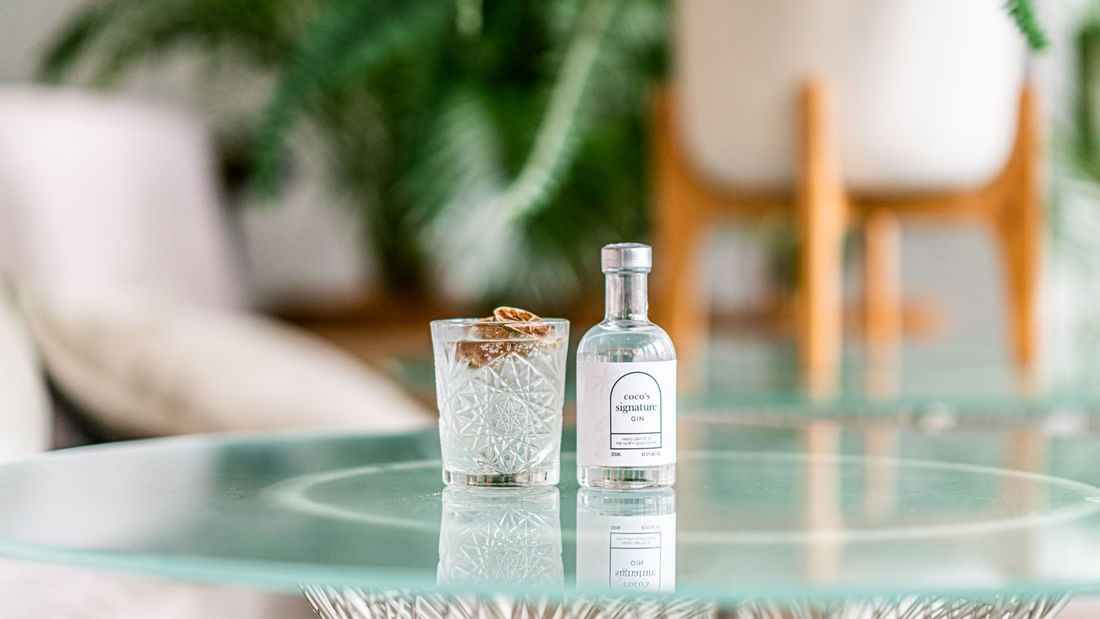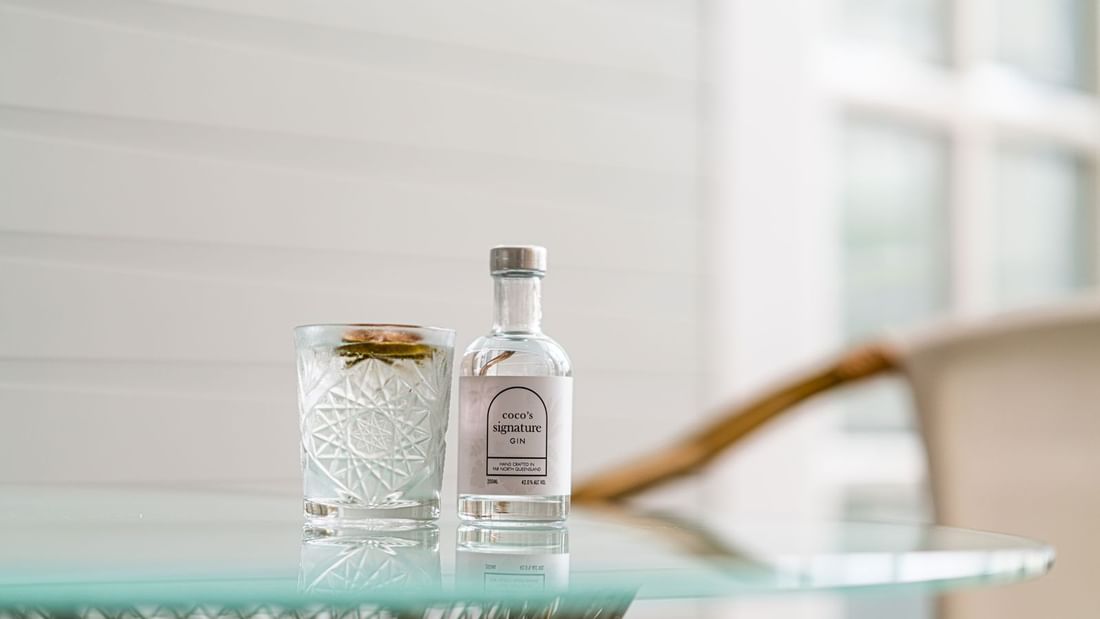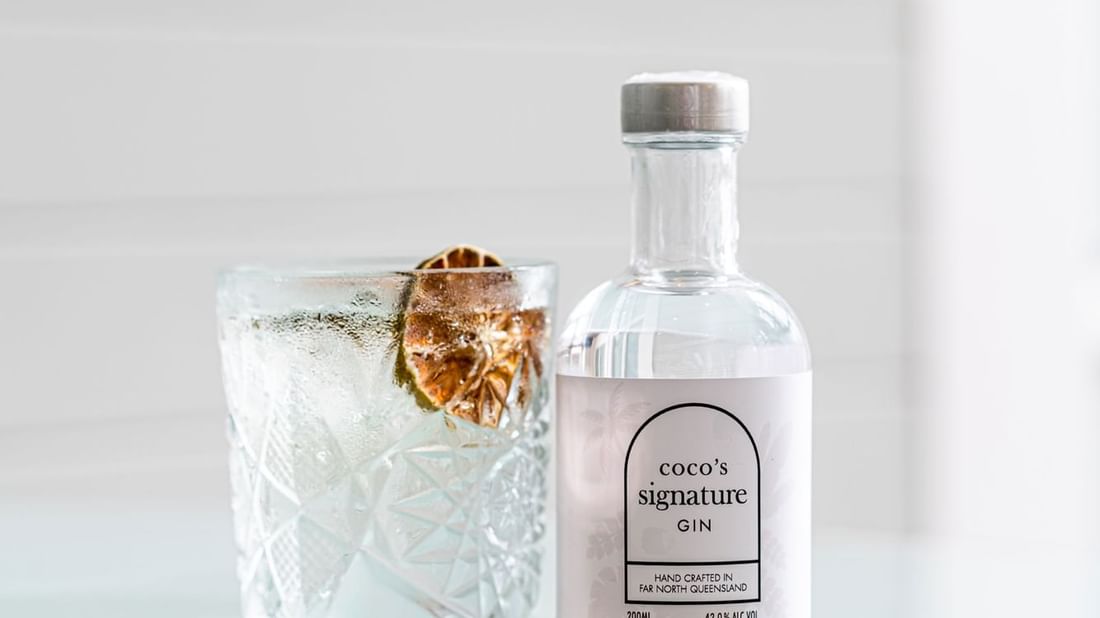 When you think of Tropical North Queensland spirits, it's fair to say you'd think of sprawling sugar cane fields, sometimes lightening cracking over them (thanks, Gang Gajang), and copious amounts of rum. Right? Wrong. Well, sort of. While the northern corner of the Sunshine State is certainly well known for its liquid gold, the last decade has also produced a tasty gin revolution with new local gin distilleries popping up faster than you can say 'cucumber with mine, thanks'.
Whether you're a gin aficionado or a newbie on the block (possibly after one too many rum-fuelled nights), Cairns and the Tropical North is the perfect spot to discover some of these distilleries yourself while visiting. We've rounded them all up in a handy list so you can start adding to cart immediately. How gin-erous of us!
WOLF LANE
Down an unassuming CBD alleyway, you'll find Cairns city's first craft distillery, Wolf Lane, founded in 2019 by three best mates whose sole focus was to produce excellent gins with a focus on Tropical North Queensland botanicals. The flagship Tropical Gin is the tropics in a bottle, infused with mango, grapefruit and finger lime, while the Navy Strength and their sloe gin made from Davidson Plums is sure to impress. Prefer cocktails? Pull up a barstool and order a Davidson Plum Sour or barrel aged Gin Old Fashioned.
Tasting Tips: The cellar door and distillery is open Monday- Friday 11am - 4pm. The distillery bar is open Thursday – Saturday from 4pm, and Sundays from 2pm.
MT UNCLE DISTILLERY
Located in the foothills of a banana plantation on the Atherton Tablelands, Mt Uncle Distillery has built an impeccable and unrivalled reputation in producing award winning premium spirits and liqueurs still with a huge emphasis on using as many local and national Australian ingredients as possible. It's well worth the visit for gin aficionados, but there's also award-winning vodka, rum, whiskey and liqueurs well worth tasting.
Mount Uncle Distillery's Botanic Australis Gin, the OG of their range, packs a peppery punch, with an original dry gin recipe that adds 14 native botanicals including the bunya nut. See where the magic happens out the back as you clap eyes on Helga, the 1500ltr copper pot still, along with all the baby-gins brewing in the barrel room.
Tasting Tips: The tasting room is open daily from 10am-4pm.
DISTIL ON THE HILL
Kuranda is not the place you'd expect to be distilling a top notch gin, but that's exactly where you'll find Distil On The Hill being crafted and bottled. They have the one and only gin, a light and citrusy London Dry Style number that goes all too well with a good quality tonic in the sunshine, and looks pretty 'grammable to boot.
Tasting Tips: Distil On The Hill is a genuine small batch gin, well worth the day trip visit to Kuranda. The distillery door is not open to the public, but you can find them at the Kuranda Heritage Markets Wednesday- Sunday 10am-3pm.
DEVIL'S THUMB DISTILLERY
Tucked away in the industrial estate outside Port Douglas is where you'll find Devil's Thumb Distillery, named after the majestic Devil's Thumb Peak that towers over the region. Their three impeccably crafted gins are meant to taste like the coastline of the north and the ancient rainforest of the Daintree - think notes of red finger limes, aniseed, lemon myrtle, angelica, mango, macadamia, grapefruit and a dash of sea salt. Yum scrum.
Tasting Tips: Their tasting room is open by appointment only. However, the Pullman Cairns International minibar is committed to making sure you don't go without with our very own special blend from Devil's Thumb, Coco's Signature Gin, a citrus forward London Dry style gin showcasing traditional and local botanicals including lemon myrtle, lemon aspen and mango.
To raise your spirits (see what we did there?) and taste all these gin-tastic flavours from local distilleries, make sure you drop into Coco's Lobby Bar for your taste of the tropics.