Cultural Cairns: Events for art, music & festival lovers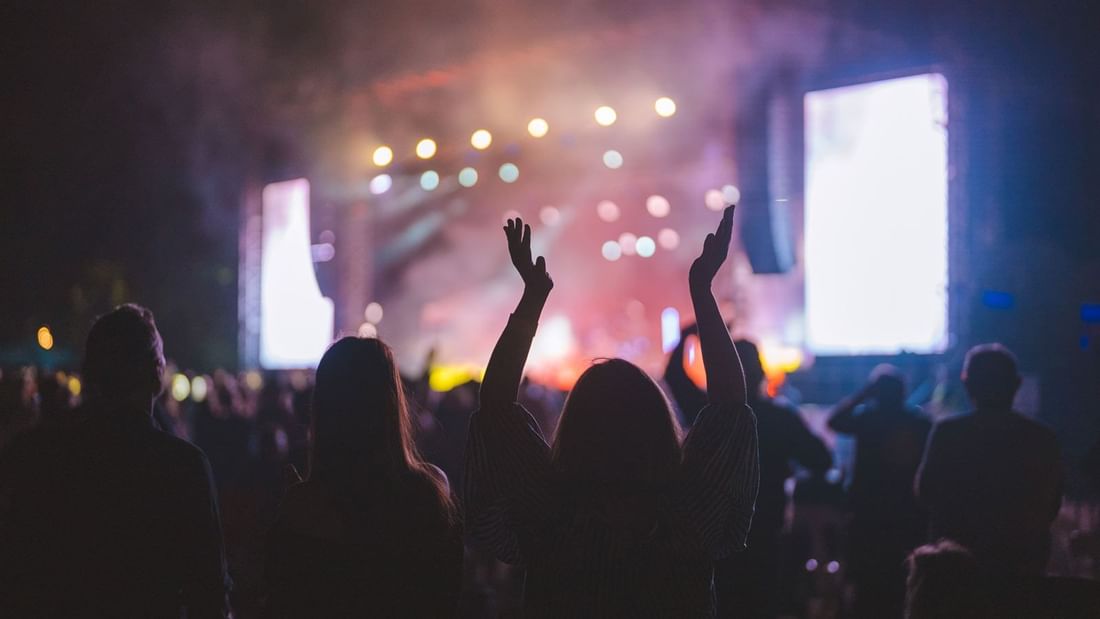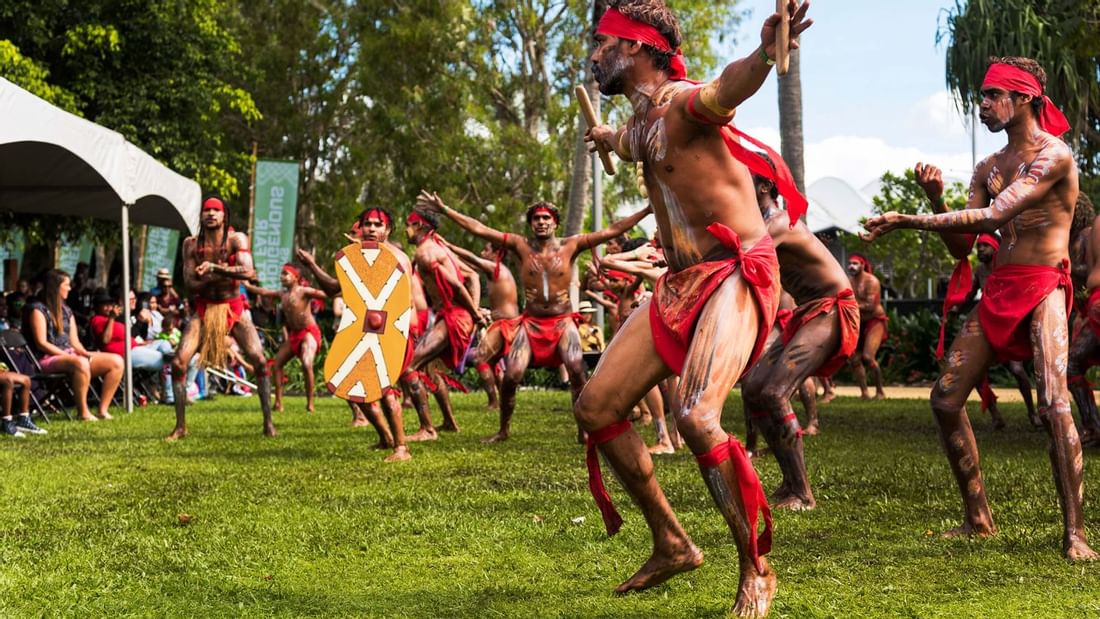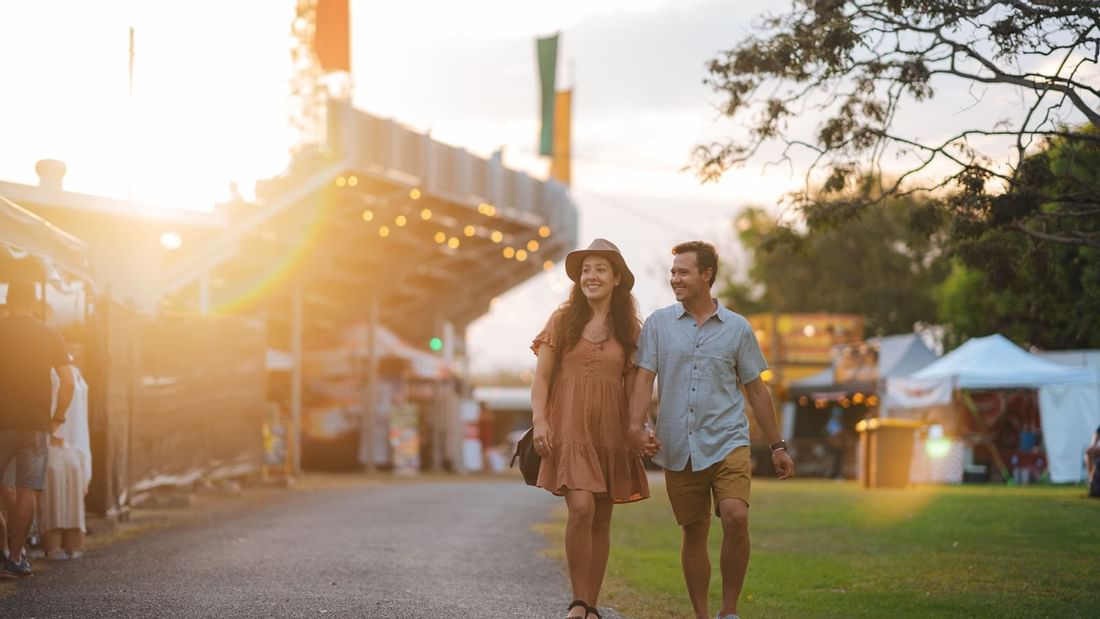 Cairns' arts and culture scene is sophisticated, colourful and quirky year-round. While other cities may just pip us to the top five, good 'reef' we deliver.
Whether you're an aesthete, musicophile or just enjoy seizing opportunities to expand your mind, have fun, and be entertained, there's something for you.
Leave the architectural grandeur of Pullman Cairns International, and you're only minutes away from being immersed in a feast for the mind and soul.
Cairns Indigenous Art Fair (CIAF)
Wed 6 - Sun 10 July 2022
Venue: Cairns Convention Centre
Tickets and Program
Touted as Australia's premier indigenous art fair, CIAF is an annual five-day feast of Aboriginal art, music, fashion, dance, theatre, comedy and more. Soak in the vibe, history and creativity as you rub shoulders with global collectors, visit the symposium for thought-provoking discussions, and don't miss the Opening Party Night.
Cairns Italian Festival
Thu 28 Sat 4 Aug 2022
Venue: Locations across Cairns and North Qld
Tickets and Program
Eat, drink and transport yourself to Europe as you celebrate Italy in the tropics! From a big fat Italian theatre restaurant to cocktails and Ferraris and La Festa - a vibrant day celebrating food, wine and coffee with entertainment from live bands, celebrity chefs and more. It's a proud event for a nationality integral to North Queensland.
Cairns Festival
Fri 26 Aug-Sun 4 Sept
Venue: Locations city-wide
Tickets and Program
A multi-performance event of epic proportions, the Cairns festival is a cracker. This 10-day celebration of arts, culture and the beauty of tropical Queensland excites the soul with its upbeat, multicultural tempo. Hop between the many free and ticketed events, from gigs and street theatre to light shows and the Grand Parade.
Cairns Performing Arts Centre (CPAC)
Rolling events
Venue: CPAC Theatre, Studio and Munro Martin Parklands
Tickets and Program
While not technically an event, this leading Cairns venue runs shows year-round. Cabaret, circus and physical theatre, classical music, film and comedy shows, there's a mix of everything, made up of local, youth and touring artists. Be inspired by something fresh, off-beat or enriching, or choose fun and belly laughs.
When culture calls, these Cairns events have it all going on. Be inspired and energised day after day, then head back to the Pullman Cairns International to unwind your way - whether in the Vie Spa, pool or bar.
Images courtesy of Tourism Tropical North Queensland