Cairns Cuisine: A Culinary Journey through Tropical Delights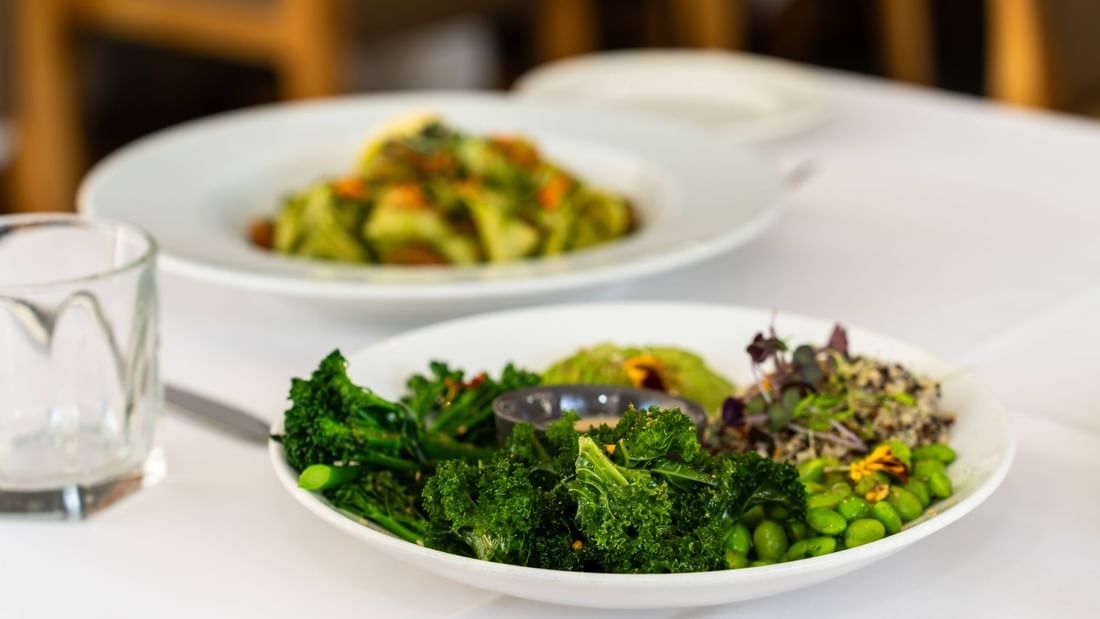 Cairns is not only the gateway to the Great Barrier Reef and lush rainforests; it's also a culinary haven waiting to be explored! As you embark on your adventure through this tropical paradise, make sure to savour the diverse and delectable offerings of Cairns' dining scene. Here's a taste of some of the city's must-visit dining destinations.
Coco's Kitchen + Bar: A Fusion of Flavours
If you're looking for a culinary adventure that fuses international flavours with local ingredients, Coco's Kitchen + Bar is the place to be. Located within the luxurious Pullman Cairns International Hotel, Coco's offers a diverse menu inspired by global cuisines, complemented by the exotic produce of the region. Whether you're in the mood for a sumptuous steak or indulgent desserts, Coco's promises a memorable dining experience. Coco's is famed for it's decadent high teas that can be enjoyed in the grand lobby or as part of a delicious spa package at Vie Spa Cairns.
Moku Bar + Grill: An ode to the tropics
Found inside Novotel Cairns Oasis Resort, Moku Bar + Grill celebrates the local, tropical flavours of Cairns. Their menu boasts a mouth-watering selection of flavours with an impressive selection of vegan options.
For a taste of Indonesia right in the heart of Cairns, head to Bayleaf Balinese Restaurant. This cosy eatery offers a range of authentic Balinese dishes, from nasi goreng to rendang, in a warm and welcoming setting.
Dive into Australia's rich culinary heritage at Ochre Restaurant. Located on the waterfront, Ochre specialises in native Australian ingredients and showcases the flavours of the Outback. Kangaroo, crocodile, and emu are just a few of the unique offerings on their menu.
Art and gastronomy come together at Perrotta's, a restaurant situated in the Cairns Art Gallery. Enjoy a sophisticated meal surrounded by captivating artwork while savouring dishes made from locally sourced ingredients.
As you savour the culinary treasures of Cairns, don't miss the chance to stay at Novotel Cairns Oasis Resort. With its impeccable service and prime location, it's the perfect base for your culinary journey through tropical delights. Book your stay today and embark on a gastronomic adventure like no other!