7 Can't Miss Tropical Adventures In Cairns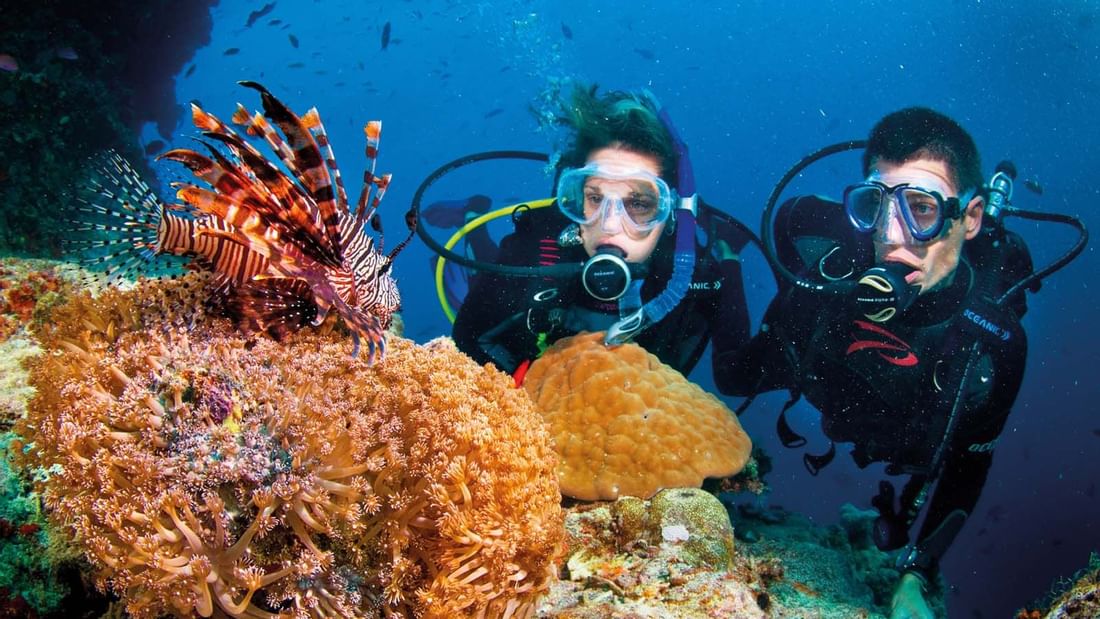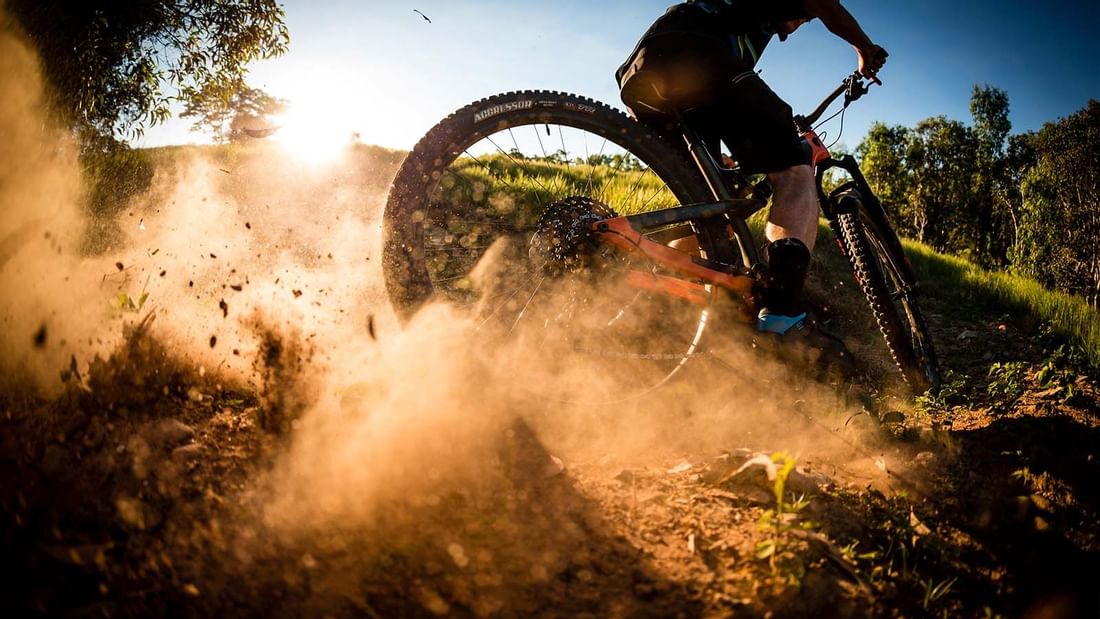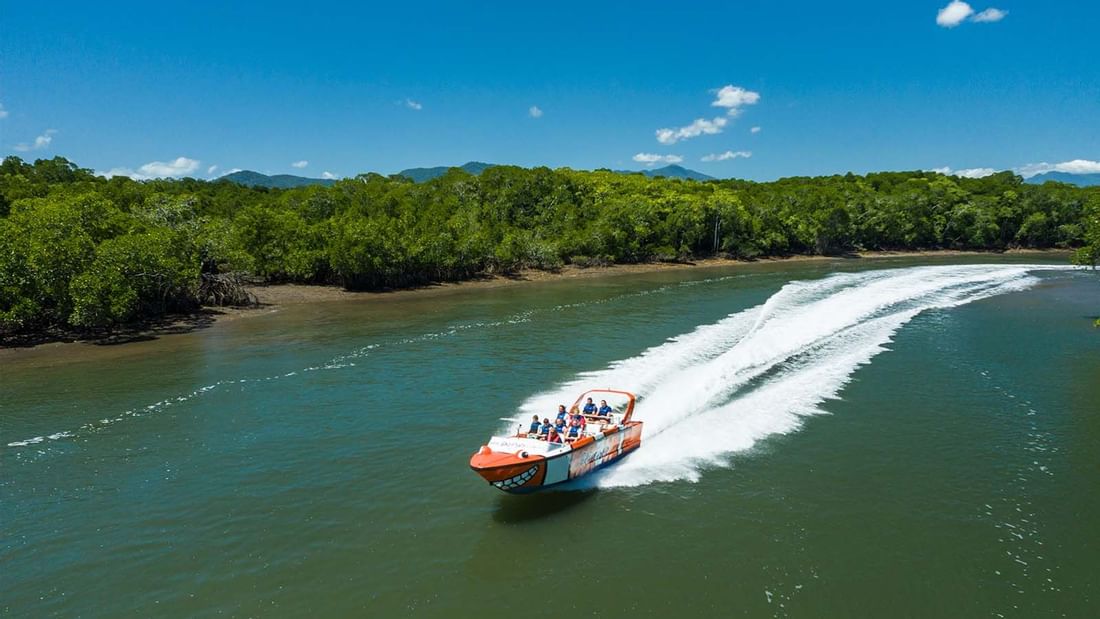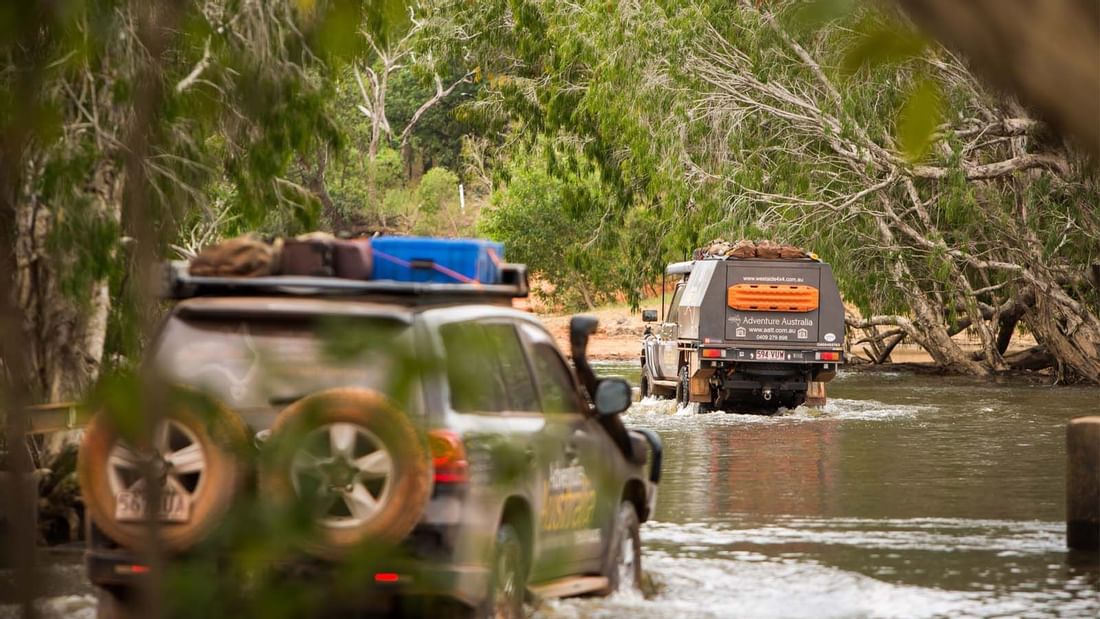 North Queensland is one of nature's playgrounds – from living underwater reefs to lush, exotic rainforest, it has it all. From Pullman Cairns International, many not-to-be-missed thrilling, unique and scenic adventures are just a frog's hop away.
There are countless beautiful waterfalls to discover and dive into within Cairn's nearby national parks. Cool off in the scenic cascades of Josephine Falls. Enjoy the hidden serenity of the petite Fairy Falls. Or gaze down to Davies Creek Falls from its natural infinity pool above.
For some fast-tempo water action, head to the Barron or Tully rivers in the Wet Tropics Heritage area and hop in a paddle boat. Nothing beats the thrill of crashing through rapids and feeling your stomach rise and fall as you navigate rocky obstacles and cascades.
Scuba diving tours depart daily from Cairns, so make the ocean your playground. Several reefs are very close to shore, including Milln, Moore and Saxon. All offer warm, clear waters, abundant corals and exotic marine life. Certified diver or beginner; bubbles beckon.
4. Mountain bike through tropical trails
Love mountain biking? North Queensland is a mecca for two-wheeled adventures. Whether you're a beginner or pro, head to Smithfield Mountain Bike Trail Park, just a short ride from our doors. Its world-class trails sculpted through lush rainforest scenery bring the adrenalin.
5. Swim with dwarf mink whales
Sail out to the Reef, don a snorkel, then hop overboard to watch these majestic beasts glide by. It's the only place in the world a dwarf minke whale encounter is possible – and it's spectacular. Get lost in the otherworldly sounds reverberating through the water as they perform.
6. Jet boat across winter waters
Grab yourself a lifejacket and some thrills on a guided jet-boat tour around the nature-rich estuaries of the Trinity Inlet. Feel invigorated by the spray and speed as you zip across the smooth waters and enjoy insightful local commentary from your captain.
7. Take a scenic 4WD discovery tour
After breakfast by Pullman, head off to explore unreachable rainforest on a half-day 4WD tour. We recommend the Barron Gorge and Karanda National Parks for mountain, savannah and tropical scenery on a challenging drive along the Great Dividing Range.
With your adventures fresh in mind, return to the premium interiors of Pullman Cairns International to relax and enjoy a bite to eat. What an experience!
Images courtesy of Tourism Tropical North Queensland