5 Refreshing Summer Days in Cairns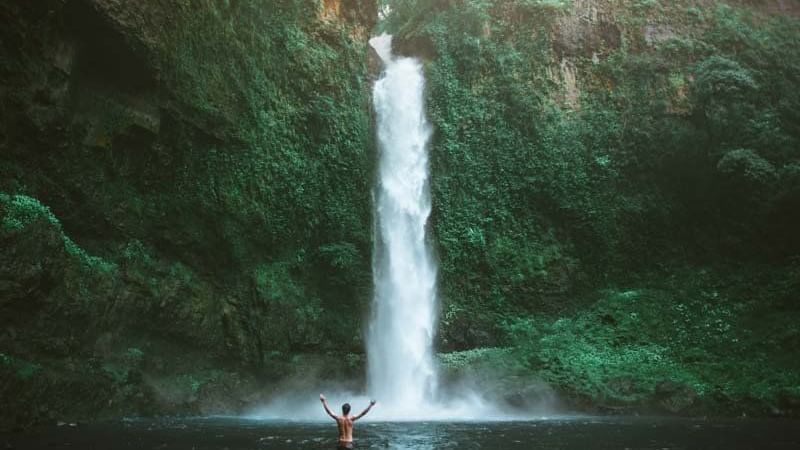 2020 was a wild year. We know we don't need to tell you that. Because chances are, if you've found yourself wandering through the internet and you've landed here on this particular page on this particular website, you're in dire need of a summer holiday. Well, lucky for you, Pullman Cairns International has you covered. Whether you're after five days of nonstop adventure or five days of total relaxation, a summertime getaway to Cairns and its stunning surrounds has everything you need for the vacation you desire. Here's just one of many ways you could spend a workweek in our beautiful tropical city in the North:
Day 1: Tour the Tablelands
We know you'll want to laze the morning away in your comfy hotel bed, but today's not the day; the Atherton Tablelands awaits. With recent summer rains, there's no better time to see the lush farmlands and flowing waterfalls in full swing. Hop in your rental car and head to Skybury Café and Roastery in Mareeba, where you can get your caffeine fix while looking out over papaya and coffee fields below. Stock up on a few snacks from the Skybury Providore to keep you going throughout the day. Continue your cruise south to check out the famous waterfall circuit, where you'll cool off in the majestic waters of Milla Milla, Zillie and Ellinja Falls. Be sure to stop for a look at the iconic Curtain Fig Tree and a pick-me-up cheese platter at nearby Mungalli Creek Dairy.
Day 2: Cruise up to Cape Tribulation
Today you're heading up the coast along the Great Barrier Reef Drive. Make your first stop in Port Douglas, a beautiful beachside town where you can fuel up on eggs bennie and coffee at the Little Larder or grab a delightfully fresh smoothie bowl from Nectar. After a drive up to Flagstaff Hill for a quick peek at the views over Four Mile Beach, head north up to the Daintree Rainforest. You'll easily spend the rest of the afternoon there getting lost amongst the prehistoric palms, looking for cassowaries, and marveling at the serenity of Cape Tribulation's Myall Beach. For a quick way to cool down, take a break at Mason's Café for a dip in their "secret" swimming hole or a few scoops of ice cream at Daintree Ice Cream Co, where all treats are made from tropical fruit grown on site.
Day 3: Day on the Reef
You can't miss a day on the Great Barrier Reef during the summer season, especially when the water temperatures sit at a tempting 29º. Warmer seas and northerly winds bring excellent water clarity, so make sure to charge up that GoPro or invest in a couple of cheap underwater cameras. If you'd rather paddle around in the shallows and soak up the sun, consider a day-trip to Fitzroy Island. Before you head back to the Pullman for the night, make a detour to Barrier Reef Brewing near Aeroglen to sink a few locally brewed beers and unwind after your day at sea.
Day 4: Treat Yourself Day
By this point you've done a lot of adventuring. Take a day to just chill out at the hotel. Neck and shoulders a little sore from all of that snorkeling? Indulge in a 60 minute hot stone massage at PCI's tranquil Vie Spa and work out those knots. Skin in need of some hydration? The Vie Spa Signature Facial with a nourishing Vitamin C boost will leave you feeling oh-so-glowy. After watching the sun go down over the mountains from the hotel's rooftop pool, wander down to Coco's Kitchen + Bar for a meal that highlights some of the best ingredients Tropical North Queensland has to offer.
Day 5: Celebratory Cocktails
The last day is yours to play with. If you fancy some shopping, cruise back up to Palm Cove or Port Douglas for an afternoon of retail therapy. If you want your last taste of those impossibly juicy Queensland mangos, head to Rusty's Markets to sample fresh local produce and delicious gourmet goodies. If you'd prefer to squeeze in one last adventure, take a short trip to Crystal Cascades, where you can spend the afternoon diving into natural freshwater pools and marveling at the layered waterfalls. No matter what you do, be sure to toast to the last night of your holiday with an evening tipple at Three Wolves, a seductive laneway bar that serves up all sorts of delicious cocktails, whiskeys and craft beers.
For the ultimate getaway, book Pullman Cairns International's Summer Longer Package. You'll receive 5 nights at the hotel along with a bottle of sparkling wine, two 60 minute massages at Vie Spa, a complimentary late check out, as well as a local foodie hamper filled with goodies like Skybury dry mango, Three Wolves pre-mix cocktail bottle, Daintree Estate dark chocolate and Barrier Reef Brewing Two Turtles Pale Ale.