Introducing the Wizard High Tea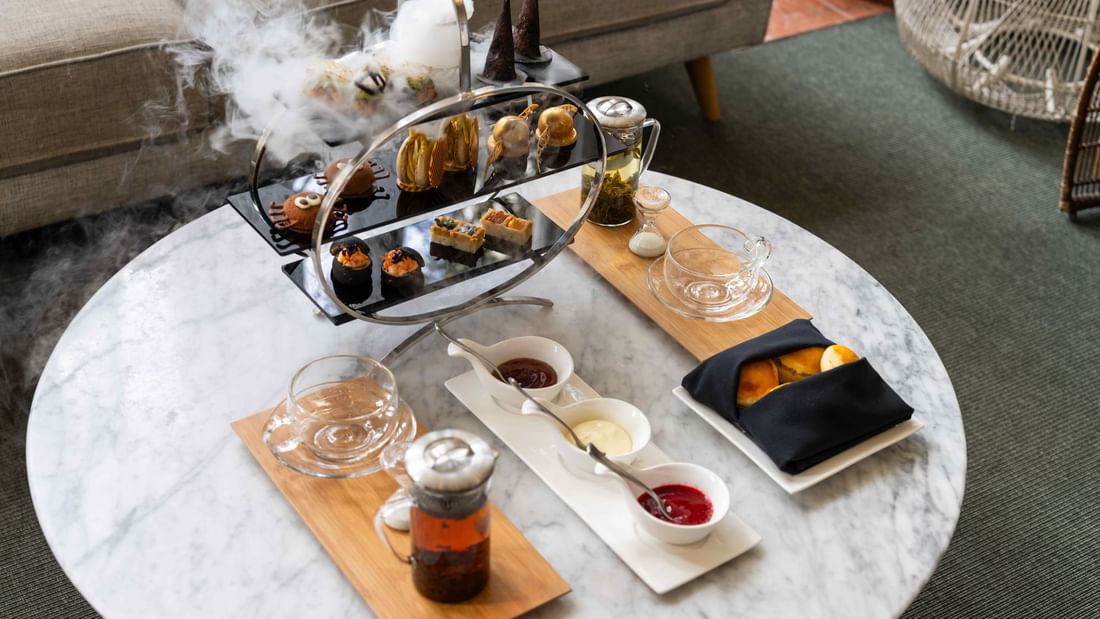 Calling all witches and wizards… we are pleased to inform you that you have been accepted to Pullman Cairns International's school of witchcraft and wizardry. Get ready to wear your best robes and don't forget your wand (you'll be needing it!).
Pullman Cairns International is pleased to announce an enchanting and magical experience, set to cast a spell on high tea enthusiasts far and wide! The next installation of the Papillon High Tea series will transport guests to a realm of wonder and whimsy with a Wizard Themed High Tea.
Running through January and February, the Wizard Themed High Tea will transform the iconic Kingsford's Lounge into an enchanting Great Hall showcasing a magical and mystical dining experience. Guests will discover dishes such as Merlin's Delight, Basilisk's Bounty and Tentacle Temptation, inspired by the greatest witches and wizards ever to enchant us.